Welcome to Vitality Natural Health and Wellness Center!
V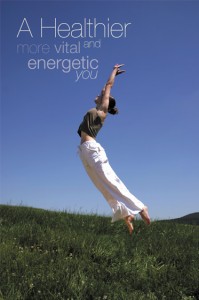 itality Natural Health and Wellness Center is the natural health practice of Dr. Melissa Dengler, licensed naturopathic doctor. At Vitality Natural Health and Wellness Center we are dedicated to promoting health and wellness through enhancement of the mind, body, and spirit. We are committed to supporting the body's inherent ability to heal using natural therapies to restore health.  We are pleased to offer natural health care for the whole family by taking an individualized approach to health and taking quality time to get to know our patients and examine their lifestyles and habits.
Our services include naturopathic medicine, massage therapy, homeopathy, holistic nutrition, herbal medicine, detoxification programs, lifestyle programs, infrared sauna packages and hydrotherapy. Naturopathic medicine is beneficial for many conditions ranging from acute conditions such as an ear infection or a cold to more chronic conditions such as diabetes and hypertension. Naturopathic doctors work to educate their patients on natural options from prevention of illness to healing acute and chronic disease.
We encourage you to browse our website and learn more about our office and our services. We offer free 15-minute consultations for anyone interested in becoming a patient. Please feel free to give us a call today.